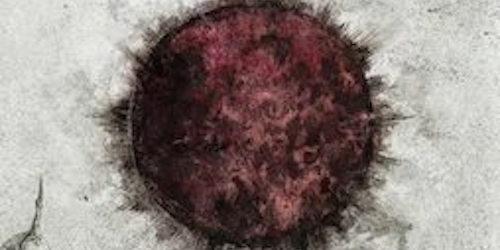 Dark Regions Press has always had faith in me. They re-released my first collection when its original publisher went out of business, and took a chance on producing a leatherbound and slipcased special edition of it. That sold well, as did the reprint of my second collection in the same format. When my third collection was ready, they published it, and as a new book it did extremely well, especially in that deluxe special edition treatment .
Well, I'm happy to announce that streak hasn't ended. Picking up the baton from where the trade paperback continues to thrive, Dark Regions is catering to your collector's heart and releasing a deluxe special edition of BURNT BLACK SUNS as well. Limited to 66 copies, this leatherbound and slipcased edition is oversized, and contains the entire contents of the book. But there are new features, too, including five black and white illustrations by Jethro Lentle, and a new afterword by me, along with some story notes. Signed by everyone involved, this is going to look great on your shelf. You can PRE-ORDER it now.
Over half the copies are sold, and it's only been 48 hours. Who knows how much longer copies will be available? Better hurry..