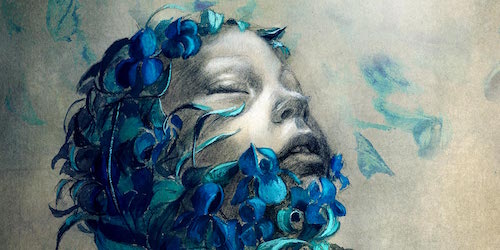 This October will see the release of YEAR'S BEST WEIRD FICTION, VOLUME 3, edited by Michael Kelly, and guest-edited by me.
I was inordinately pleased to be invited to take the series for a spin during its third outing, and I learned a lot about the current state of the field while doing so. Michael's eye has always been top-notch, and he's always able to open up new avenues for readers to discover, and with hope some new writers for readers to fall in love with. It's thrilling to be part of such a venture.
Here is the alphabetized list of titles and authors that the book will be reprinting. All I think exemplify the great work being done in the world of the darkly fantastic right now.
"The Strangers" by Robert Aickman
"Rangel" by Matthew M. Bartlett
"Little Girls in Bone Museums" by Sadie Bruce
"Violet is the Color of Your Energy" by Nadia Bulkin
"Fetched" by Ramsey Campbell
"Guest" by Brian Conn
"The Marking" by Kristi DeMeester
"Seaside Town" by Brian Evenson
"Julie" by L.S. Johnson
"Rabbit, Cat, Girl" by Rebecca Kuder
"Strange Currents" by Tim Lebbon
"The Rooms Are High" by Reggie Oliver
"The Seventh Wave" by Lynda E. Rucker
"Blood" by Robert Shearman
"Loveliness Like a Shadow" by Christopher Slatsky
"Honey Moon" by D.P. Watt
"The Devil Under the Maison Blue" by Michael Wehunt
"Orange Dogs" by Marian Womack
"Visit Lovely Cornwall on the Western Railway Line" by Genevieve Valentine
I endeavoured to put together a list that balanced both male and female writers, and established and new writers. I think this table of contents gives a healthy overview of where weird fiction is going at the moment, and I'm excited to see future volumes to see where it all leads.
Look for this volume at Undertow Publications this October. Or, why not try their subscription plan? Get this book, plus great new books from Eric Schaller, D.P. Watt, and Sunny Morraine, all for the low price of $69. And, while your at it, pickup copies of the previous YEAR'S BEST WEIRD FICTION volumes, both One and Two, and read some great stories you probably haven't read anywhere else.