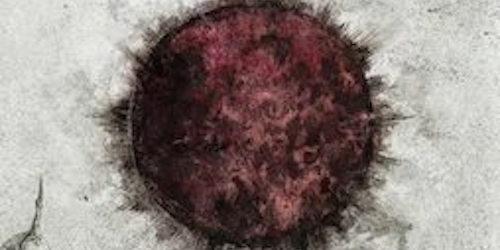 My newest collection of stories, BURNT BLACK SUNS, is now available from Hippocampus Press. It contains nine stories, four of which have never been published before; and those four collectively comprise about three quarters of the book's 300+ pages.
Included are the following stories:
On Ice (original to the collection)
Dwelling on the Past
Strong as a Rock
By Invisible Hands
One Last Bloom (original to the collection)
Thistle's Find
By the Banks of the River Seine
Emotional Dues (original to the collection)
Burnt Black Suns (original to the collection)
I'm not terribly interested in books that skip from science fiction to horror to fantasy to ghostly before the end is reached. I prefer a straight line throughout. Which isn't to suggest I want repetition, but rather an exploration of a mode. This is what I aimed to do with BURNT BLACK SUNS—explore the cosmic locally, while paying tribute to some of those giants who trod before me. Thus, you'll find in here stories that celebrate Lovecraft. Stories that celebrate Chambers, and Campbell and Klein and Ligotti, all filtered through my own lens. I tried to provide a variety of locales, a mixup of characters and emotions. I wanted you to feel the full breadth and depth of a world one step out of touch with our own.
I'm indebted to a number of folks who helped with this book, including Laird Barron for his wonderful introduction, and Santiago Caruso for his stunning, stunning cover artwork. Both these men helped to elevate the thing and guaranteed it would be something I was extremely proud of. I'm thrilled the book found a home at Hippocampus Press, where it shares space with some of the best practitioners of the weird currently working in the genre. I'm honoured to be counted among their numbers, and hope readers find this book as inspiring as I found those.